VISIT US AT THE EUROTIER 2021
We would like to invite you to EuroTier - the world's leading trade fair for animal production and to EnergyDecentral - the international trade fair for innovative energy supply - which will take place for the first time in a digital version from February 9 to 12, 2021.
As a visitor, "EuroTier/EnergyDecentral digital" offers you an extensive technical programme and attractive opportunities for networking.
BUY YOUR TICKET HERE TODAY - DON'T WAIT!
Visit us in our digital showroom on our company profile and make an appointment with us.
We look forward to your participation!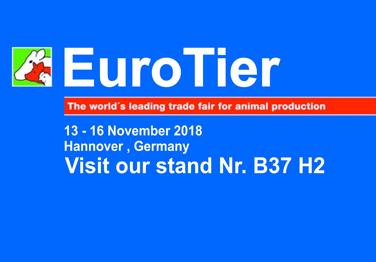 This year's EuroTier trade fair will take place on November 13-16 in Hannover and will focus on optimizing the conditions for livestock farming. At the most important European fair of products and services for breeders of cattle, pigs, goats, sheep and poultry, Prestivet products can not be missing there. We are happy that we could be among the real industry tycoons.
We invite you to our stand - No. 837 / H2
More about the fair: https://www.eurotier.com/en/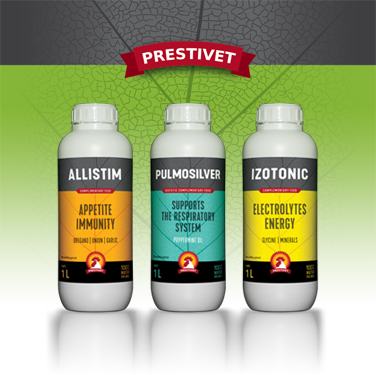 We are constantly developing, and we care about quality in every aspect. We are refreshing the image, implementing the categorization of our products and changing labels. to make it as a prestigious brand, to simplify the search of the right preparations and help in a specific ailment.
Transparent categorization with the use of color codes will make it easier to find the right product, just like the new version of www. allowing you to reach the right preparation in an intuitive way.
The confirmation of the development of our company are also new preparations for animals - now available for sale.
Continuous development is the key value for us!