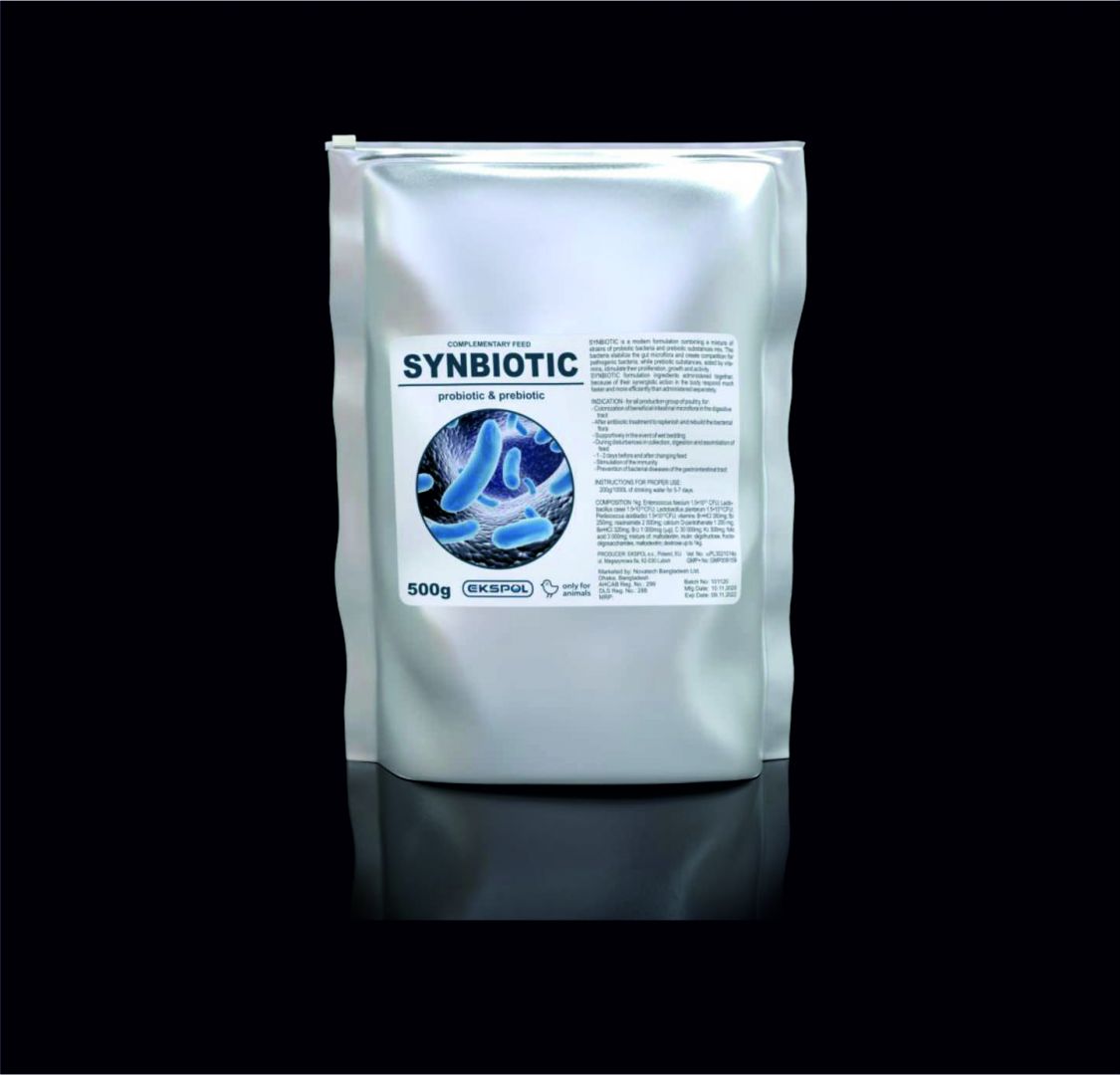 COMPLEMENTARY FEED
SYNBIOTIC
PROBIOTIC & PREBIOTIC
indications
BENEFITS - for all production group of poultry:
• colonization of beneficial intestinal microflora in the digestive tract,
• supportively in the event of wet bedding,
• during disturbances in collection, digestion and assimilation of feed,
• 1 - 2 days before and after changing feed,
• stimulation of the immunity.
instructions for proper use
200g/1000L of drinking water.
Store in a dark and cool place 5-25°C, keep away from sun and frost.
caution!
Please, get a look at the label.
composition
Enterococcus faecium, Lacto-bacillus casei, Lactobacillus plantarum, Pediococcus acidalactici, prebiotic substances (fructooligosaccharides, inulin, maltodextrin, oligofructose), vitamins: B1, B2, niacinamide, calcium D-pantothenate, B6∙HCl, B12, C, K3, folic acid, glucose, silica