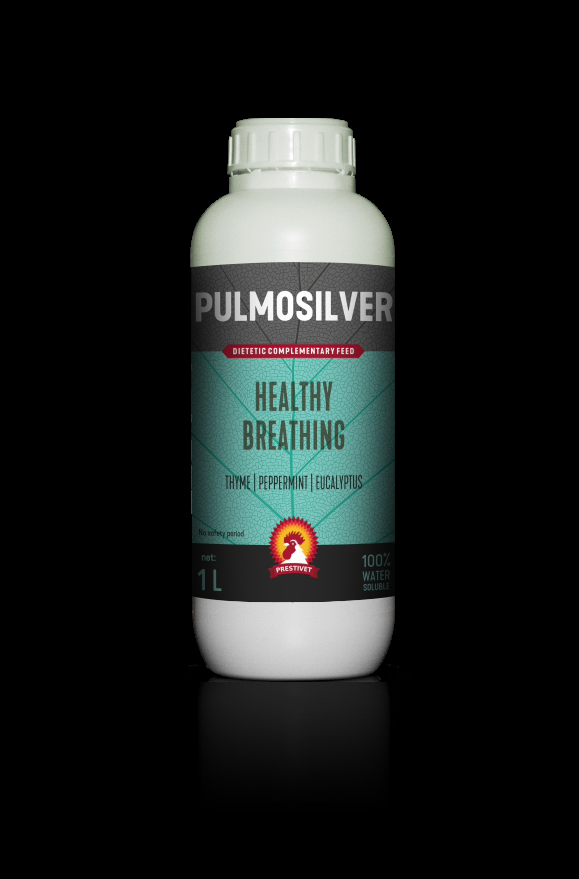 Dietetic complementary feed
PULMOSILVER
HEALTHY BREATHING
PULMOSILVER contains herbs and vitamins, thanks to which it can significantly increases the immunity of animals and strengthens the upper respiratory tract. It improves the condition of the bronchi as well as their epithelium and mucous membranes, thanks to which the number of cases is reduced. The use of herbs facilitates the expectoration of phlegm and secretions in the respiratory tract. It also affects the comfort of breathing and the life of animals, supports the purification of the respiratory system and supports preparation for heat and reproduction.
indications
in the case of disorders of the upper respiratory tract
in the presence of unfavorable environmental conditions
strengthening of the epithelium of the mucous membranes
contamination of the upper respiratory tract
during the period of reproductive activity
improved breathing comfort
instructions for proper use
To drink: 200 ml/ 1,000 L of drinking water, 8-12 h a day, it is recommended to administer during morning hours, for 3-5 days
In spray: 200 ml/ 10 L of warm water twice a day, for 3-5 days
caution!
Please, get a look at the label.
composition
mixture of flavouring compounds (e. g. peppermint, eucalyptus, pine), vitamin A, vitamin E, glycol, glycerin