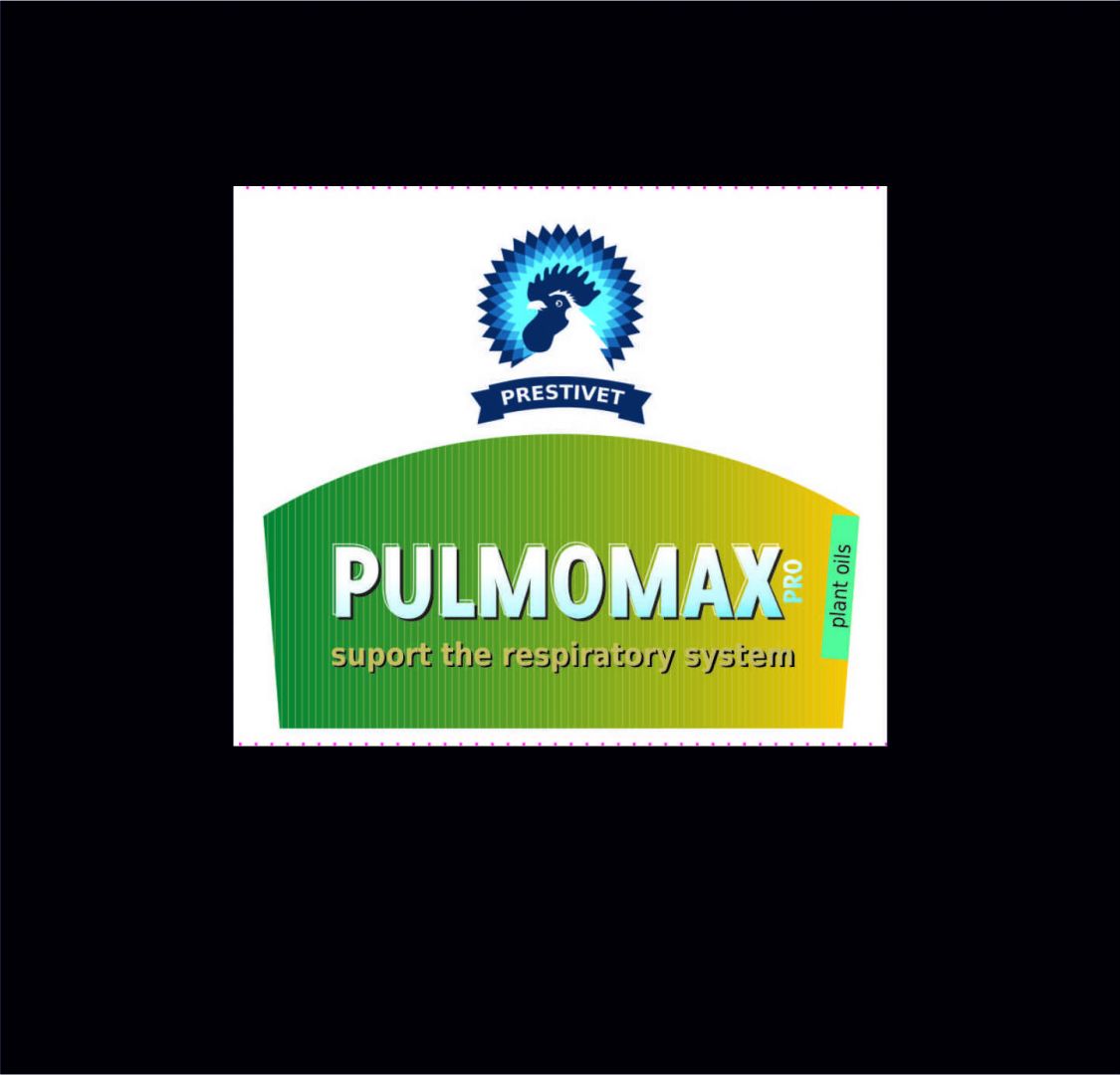 COMPLEMENTARY FEED
PULMOMAX PRO
SUPPORT THE RESPIRATORY SYSTEM
PULMOMAX PRO is a complementary feed that prevents respiratory system and helps to reduce respiratory problems symptoms, especially with post vaccination reactions. The use by fogging greatly reduces the risk for infections, especially at high overcrow-ding of birds. The product also stimulates the appetite and improves digestion. It is very helpful in case of IB, IBD and Influenza disease.
indications
preventing infections of the upper and lower respiratory tract
during and after infections
in unfavorable environmental conditions such as high temperature
harmful gas or pollen, dust in the air
instructions for proper use
broilers: 500ml/1000L of drinking water.
poultry: 500-1000ml/1000L of drinking water.
fogging: 500-1000ml/10L of water, 2 times per week
caution!
Please, get a look at the label.
composition
propylene glycol, glycerol, eucalyptus oil, mint oil, thyme oil, turmeric extract