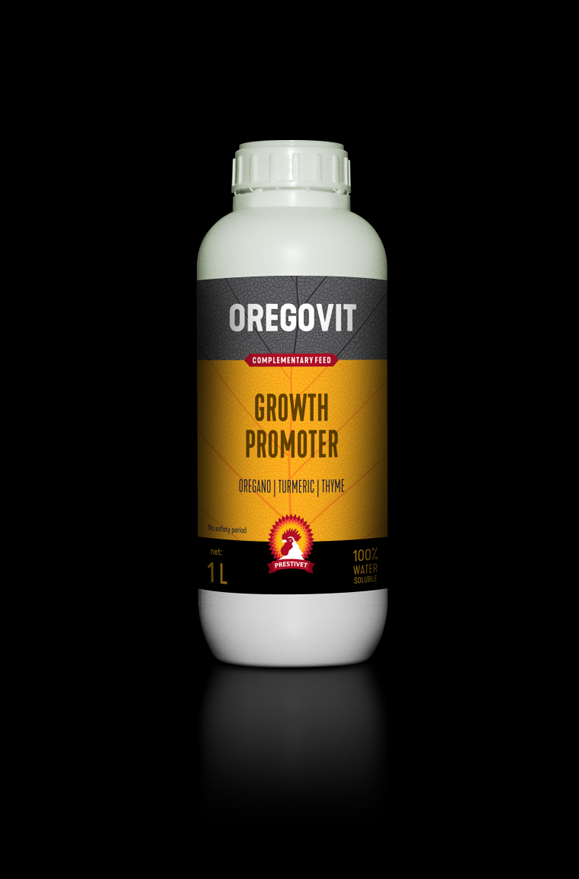 Complementary feed
OREGOVIT
increases digestibility & improves growth
OREGOVIT is a highly concentrated formulation improving appetite – a natural growth stimulator for all group of poultry. Its modern formula combines the oregano extract and oil as well as carvacrol and thymol, which effectively increases secretion of digestive juices, improves the condition of liver, gallbladder and intestines, and therefore supports digestive processes more efficiently, improves feed absorption and improves the growth rate. Ingredients of OREGOVIT also show an antidiarrheal and antioxidant effect, soothe irritation, cough and inflammations of the respiratory tract.
indications
improving daily growth
during disorders of collection, digestion and absorption of fodder
decreased concentration of ammonia in the building
in case of the "wet bedding" effect
instructions for proper use
200 ml / 1000 L of drinking water, in half of the water drunk daily, for 3-5 days
caution!
Please, get a look at the label.
composition
mixture of flavouring compounds (e.g. plant extracts and/or oils), propylene glycol, glycerol