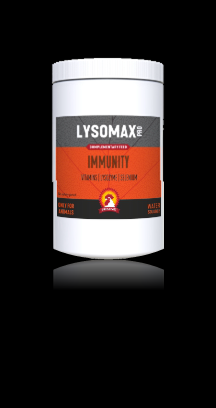 Complementary feed
LYSOMAX PRO
IMMUNITY
rn
LYSOMAX PRO is a modern preparation of natural origin supporting the immune system in birds. It is very effective in helping to control the amount of harmful pathogens such as Escherichia coli or Clostridium botulinum. In contrast, a complex composition and the addition of herbs with vitamins significantly supports the immune reactions of the animal's body.
indications
immunity enhancer
during a typical infection
during and after a bacterial infection
in the decrease in immunity
instructions for proper use
1000 - 2000 g/ 1000 L of drinking water
or
1500 -2000 g / 1000 kg of feed
caution!
Please, get a look at the label.
composition
dextrose, sodium, vitamin C, vitamin E, selenium, lysozyme