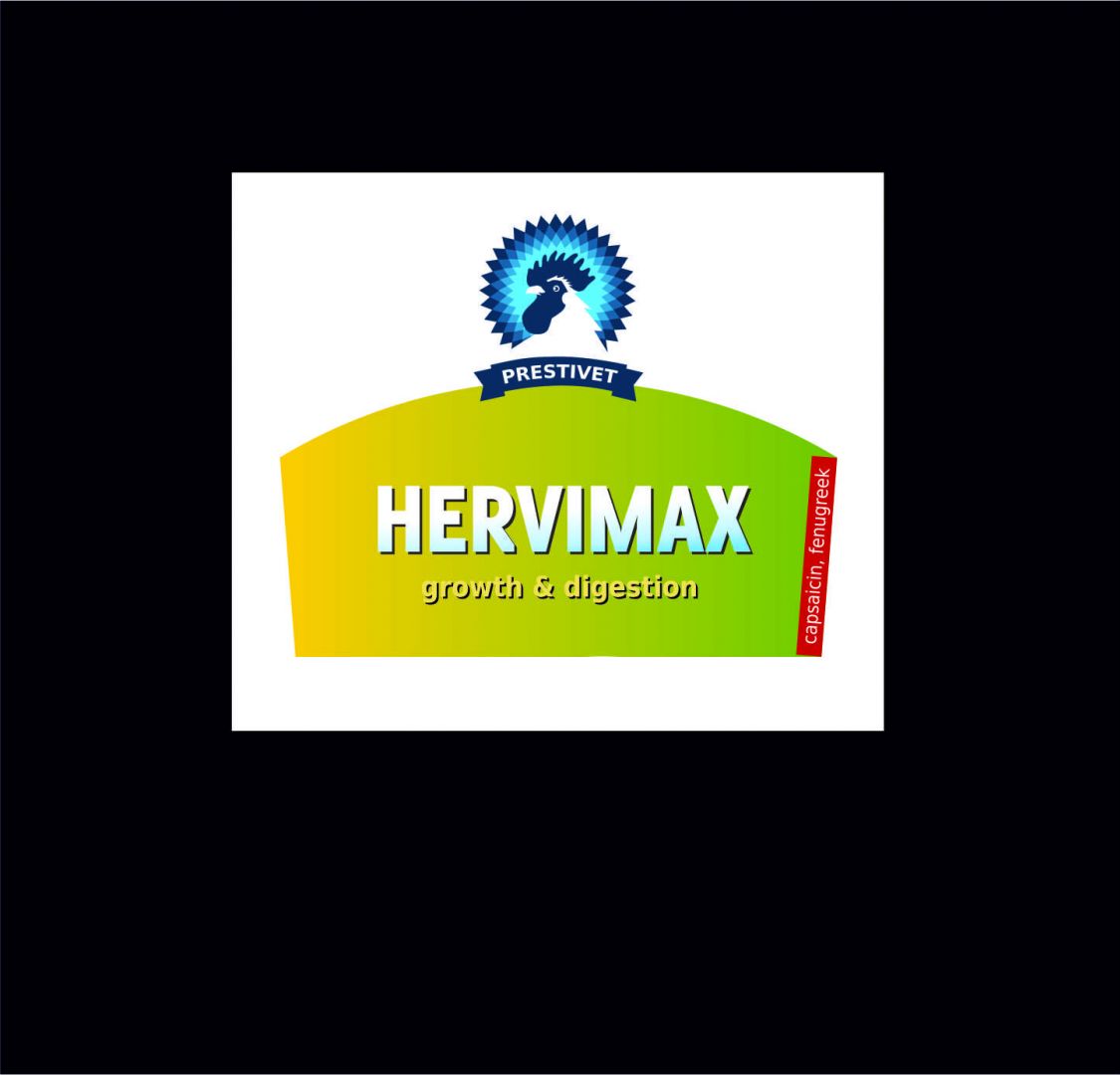 COMPLEMENTARY FEED
HERVIMAX
GROWTH & DIGESTION
HERVIMAX is a composition of herbal ingredients that is an alternative to antibiotic growth stimulants. It stimulates the secretion of enzymes and digestive juices, bile, increases the digestibility of protein, starch and fat, and accelerates digestion and absorption. HERVIMAX stimu-lates blood and lymph circulation in the walls of the digestive system, stimulates detox processes and prevents disorders of the digestive system. It stimulates the growth of the intestinal villi and promotes a good gastroin-testinal microflora (including Lactobacillus) which reduces the amount of pathogenic bacteria (eg: E. Coli, Salmonella, Clostridium perfringens).
indications
shortening fattening
improve of the feed conversion rate - FCR
support for digestion and good microflora
restriction of diarrhea
instructions for proper use
200 - 350ml / 1000L of drinking water for 4 - 5 days
caution!
Please, get a look at the label.
composition
propylene glycol, glycerol, oregano oil, cinnamon oil, capsicum extract, artichoke extract, turmeric extract, fenugreek extract