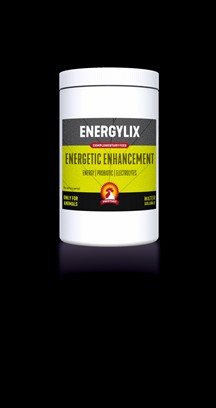 Complementary feed
ENERGYLIX
ENERGETIC ENHANCEMENT
ENERGYLIX is a preparation that quickly and effectively provides energy for the body and strengthens it, especially during and after diseases and diarrhea. Along with the combination with vitamin C and microelements, it supports the maintenance of homeostasis and strengthens during fattening. The preparation also includes probiotic strains, such as Pedicocus acidilactici and Lactobacillus planarum, which help to effectively rebuild the microflora after antibiotic therapy.
indications
as a strengthening for the body
during and after diseases and diarrhea
quick supply of energy substances in states of weakness and exhaustion
during high temperatures
instructions for proper use
Poultry: 500 g/ 1000L of water, half a day of drinking water, for 3 – 6 days.
caution!
Please, get a look at the label.
composition
vitamin C, betaine, Pediococcus acidilactici, Lactobacillus plantarum, sodium, glucose, organic acid