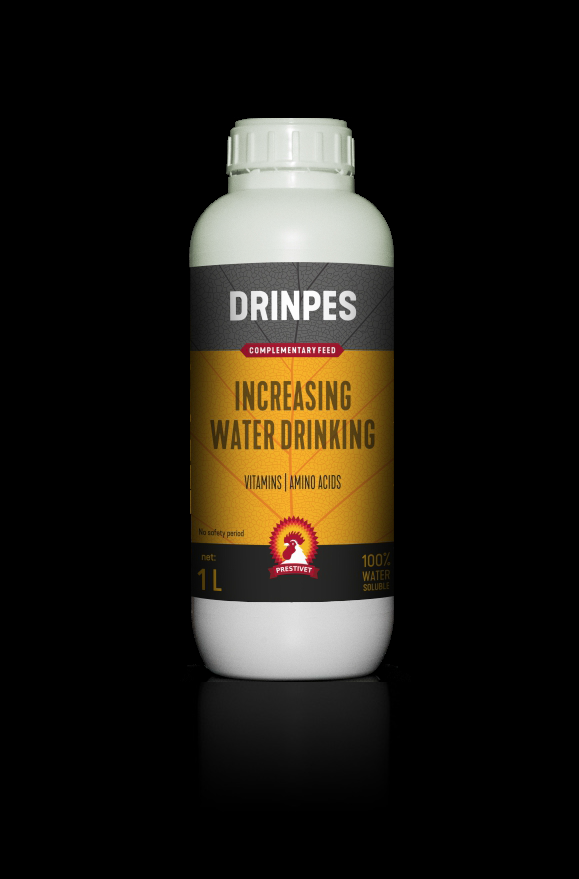 COMPLEMENTARY FEED
DRINPES
INCREASING WATER DRINKING
DRINPES is a preparation that effectively neutralizes the unpleasant taste of drugs administered to the water during an infection, because it contains herbal substances that improve the taste and smell, which encourages animals to consume water. Its function is also to stimulate the glands to produce saliva, gastric, pancreatic, intestinal juice and bile, which significantly supports the digestive system during treatment and recovery. It can be safely used with other preparations and antibiotics whenever we want the animal to increase its water consumption.
indications
in the case of disturbances in water intake by the animal
use of bitter antibiotics
in the case of reduced water uptake by the animal in the last 2-3 days of life in order to reduce weight loss
during transport to the slaughterhouse
instructions for proper use
100 - 200 ml/ 1000 L drinking water, half of the water you drink daily, for 3 - 5 days or when you are taking a medicine that changes the taste or smell of the water
caution!
Please, get a look at the label.
composition
mixture of flavoring compounds, vitamin A, vitamin B12, propylene glycol, glycerin