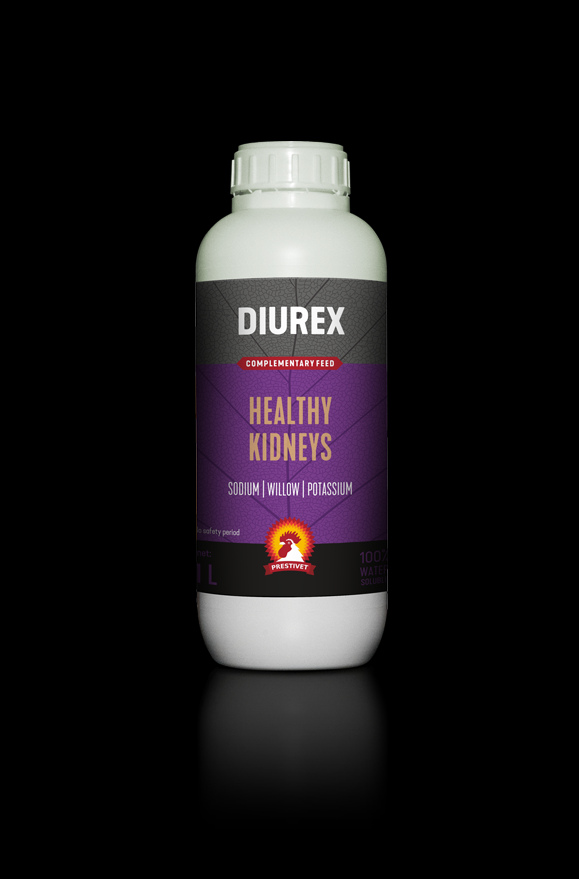 Complementary feed
DIUREX
healthy kidneys
DIUREX is a preparation designed in order to maintains urinary system homeostasis. The contained ingredients affect proper functioning of the internal organs, especially kidneys and urinary tract. They exhibit diuretic, anti-inflammatory and antibacterial effects, increase blood filtration in kidneys, support removal of metabolites and toxins. DIUREX affects proper functioning of kidneys and prevents accumulation of uric acid and its salts in the joints, membranes and body tissues. As a result, it significantly reduces occurrence of gout, which significantly reduces herd productivity.
indications
in case of kidney and urinary system dysfunction
to stimulate kidneys
to detoxify the body after poisoning (including drug-induced ones) and indigestion
minimization of gout or lithiasis
instructions for proper use
800-1000 ml / 1000 L of drinking water, for 4 - 5 days
caution!
Please, get a look at the label.
composition
potassium citrate, sodium citrate, methionine hydroxyanalog, vitamins (B1, B2, niacinamide, panthenol, B6, B12, C, K3), mixture of flavouring compounds (e.g. plant extracts and/or oils), sorbitol