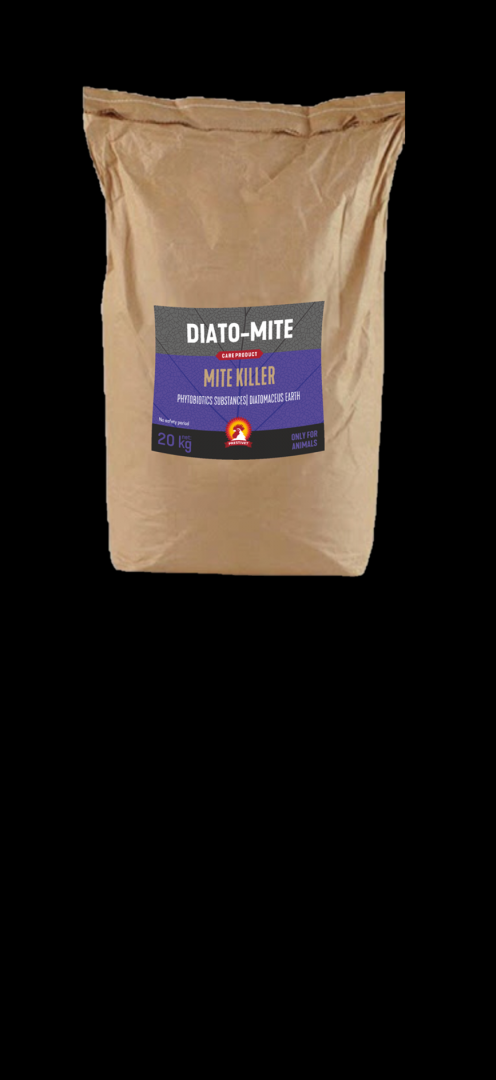 CARE PRODUCT
DIATO-MITE
MITE KILLER
DIATO-MITE is an effective product fighting ectoparasites in poultry. The particles of the product cause physical damage to the bodies of the parasites and lead to the loss of water in their body. Consequently, the parasite dries up and dies. DIATO-MITE particles settle on feathers, bedding and in the hen house in narrow places where parasites hide. The preparation also causes the drying of eggs or larvae of parasites and prevents their reproduction. In addition, it prevents the effect of wet litter because it dries it and absorbs toxins.
indications
the presence of external parasites, e.g.: red mites, lice, fleas, feather eaters
wet litter
instructions for proper use
50 - 100g / 1m2 sprinkle on the litter, birds and crevices of the hen house; twice a week until the parasites disapper
caution!
Please, get a look at the label.
composition
diatomaceous earth, clinoptilolite, calcium carbonate, formic acid, oregano oil, garlic oleoresin