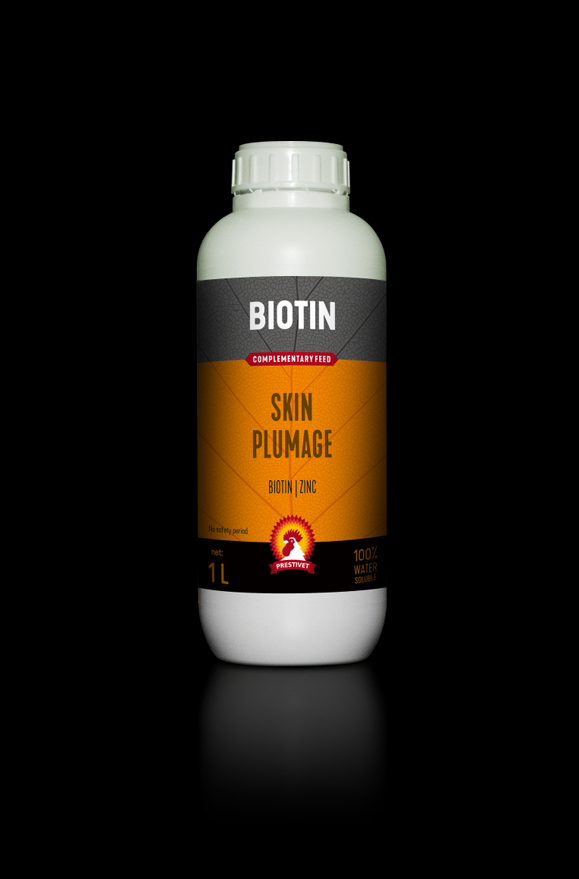 Complementary feed
BIOTIN
healthy skin and proper plumage

BIOTIN is a highly effective formulation, being mix of vitamin H and zinc, positively impact on the skin condition and plumage as well as proper growth and development of young birds.
indications
vitamin H and zinc deficiency characterized by disorders of plumage and skin condition
decrease in hatchability
instructions for proper use
200 ml / 1000 L of drinking water, 6-8 h a day, for 5-7 days
caution!
Please, get a look at the label.
composition
biotin (among others vitamin H), zinc, glycine, propylene glycol, glycerin