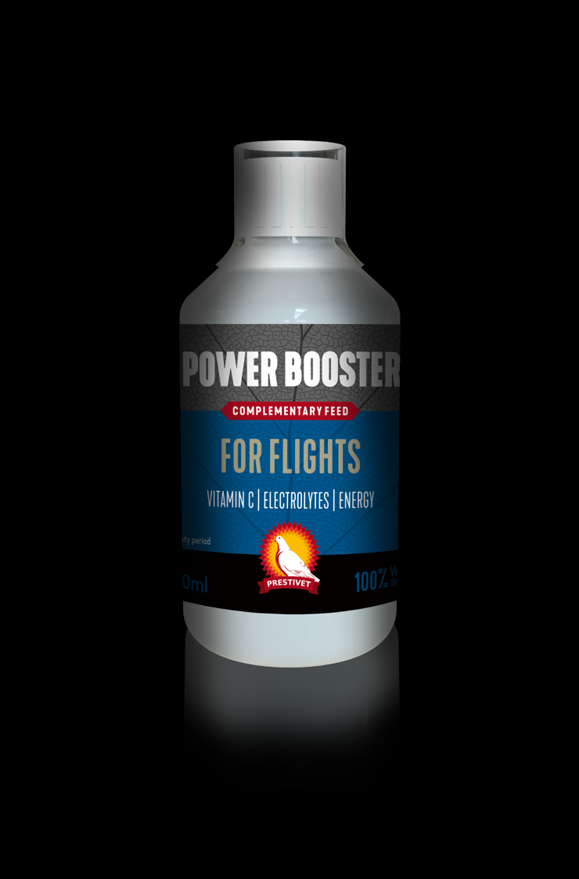 Complementary feed
POWER BOOSTER
Preparation for flights
A specialized electrolyte preparation with vitamin C for pigeons before long flights. It positively affects the speed of birds, additionally increases resistance to stress and improves orientation. The preparation significantly increases strength and endurance before the flight, while after the flight it accelerates the regeneration of birds.
indications
- preparation of pigeons for the flight
- quick regeneration of pigeons after the flight
instructions for proper use
1-2ml / 1 liter of water (20 pigeons)
Two days before the flight, all day and on the day of return
caution!
composition
Vitamin C, citric acid, sodium chloride, potassium chloride, magnesium chloride, glycine, glucose