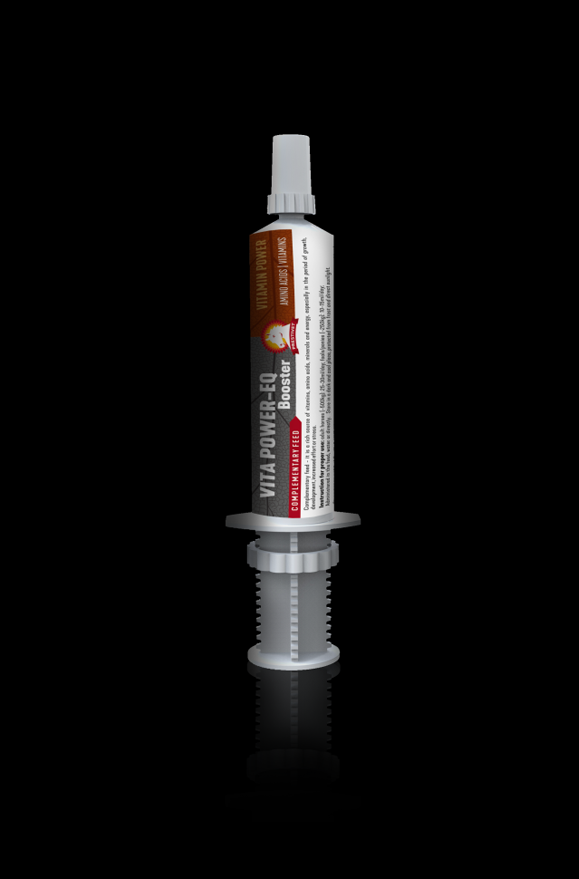 Complementary feed for horses
VITAPOWER-EQ
power of vitamins
VITAPOWER-EQ has been developed as rich source of vitamins, amino acids, minerals and energy necessary especially in the period of growth, development, increased activity or stress of horses, ponies and foals.
indications
ensuring proper growth and development of young animals
in the period of increased stress and activity
weakness and deficiency of essential amino acids, vitamins and minerals
instructions for proper use
adult horses (~ 500kg) 25-30 ml / day
foals / small horses (~ 250kg) 10-15 ml / day
Administer in fodder, water or directly.
caution!
Please, get a look at the label.
composition
dextrose, calcium chloride, sodium chloride, magnesium chloride, potassium chloride, lysine, methionine, tryptophan, zinc chelate, iron sulphate, vitamins (B1, B2, niacinamide, panthenol, B6, B12, C, E, K3)