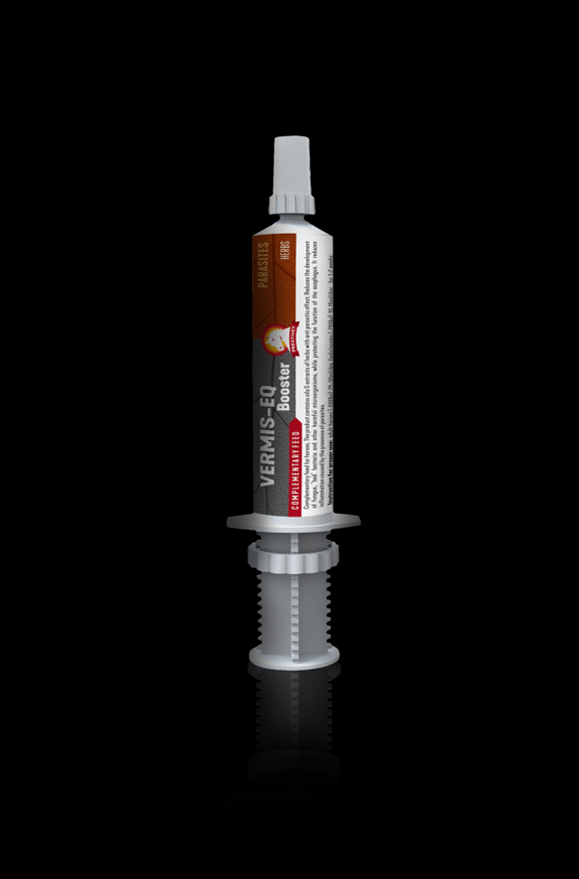 Complementary feed for horses
Vermis-Eq Booster
against parasites
VERMIS-EQ BOOSTER is a technical product with w antiparasitic effect. contains oils and herbal extracts which inhibit the growth of fungi and other harmful microorganisms, simultaneously protecting the digestive tract and decreasing inflammation caused by parasites.
indications
presence of parasites in the digestive tract
inflammation due to the presence of parasites
protection of the gastrointestinal tract
excessive growth of pathogens in the gastrointestinal tract
instructions for proper use
adult horses (~ 500kg) 25-30 ml / day
foals / small horses (~ 250kg) 10-15 ml / day
Administer in fodder, water or directly into the mouth for 1-2 weeks.
caution!
Please, get a look at the label.
composition
mixture of flavouring compounds (e.g. plant extracts and/or oils), malic acid, sucrose, chamomile, oregano, sorbitol